"Knowledge, will forever govern ignorance. And, a people who mean to be their own governors - must arm themselves with the strength that knowledge gives." - human trafficker and 4th President of the United States, James Madison
Please watch these two videos prior to proceeding to get a more perfect vision of what's transpiring.
The all mail-in primary election of June 9, 2020 was complete and total fraud - as have all elections in Nevada, since 2002 been complete and total fraud.
According to The HAVA ACT official inside of Nevada's Secretary of State's office, these figures are the 'exact' number of mail-in ballots sent to Nevadans.
1,828,472 ballots in total -1.3 million were to Clark County residents.
Of 1.3 million residents in Clark County, only 305,008 are alleged to have returned ballots - which means that 1,000,000 (1 million) Clark County, Nevada residents didn't care to return their ballots at all?
In my CD #1 race, 38,622 people in that district are said to have voted in the congressional race - of 149,051 registered Democrats in the district.
Which means that 110,429 Nevadans in Congressional District #1 with ballots in their possession decided in the middle of a worldwide pandemic and the George Floyd Protests going on in Nevada daily and around the world protesting against the very racism that is at the core of the Titus Family Tree - that 110,429 people in a "majority black/brown congressional district" - said, no thanks, and threw their ballots in the trash, and those that did vote, voted overwhelmingly for Congresswoman Dina Titus - a woman with a family history of murderous ethnic hatred/racism so deep as to be staggering - voting for her over not one, but two black people? Is that even believable?
That would make Nevada's black & brown citizens in Congressional District #1 the dumbest in the nation, if such an absurdity actually transpired - but, that didn't transpire.
The Dominion E-voting machines said that two black people might as well not have been in the race at all according to the combined support shown for the two of them.
We've all learned of state's purging thousands, even hundreds of thousands of voters - primarily Democratic voters from the voting process in these United States of America.
But, this method of fraud brings with it unwanted attention to those states and their Secretary of State's (predominantly Republican Secretary of State's).
So, what better way to purge votes from voters whose votes can change the trajectory of the nation than having them cast votes on E-Voting machines that either flip the votes away from a particular candidate/or park them with candidates instilled in races for that very purpose - to give cover to what would be results unacceptable to even the apolitical layman.
The fraud has several components to it. Sometimes elaborate, other times very crude. It involves not just vote flipping on these Dominion E-Voting machines from one candidate to the favored one, but, placing a "spector/ghost candidate" in the race as to justify where certain votes went that would otherwise be an unexplainable anomaly.
The smoke and mirrors of it is to make the citizenry [of Nevada] think their votes counted when they actually didn't.
There is never an independent poll nor exit polls conducted by the state or local media establishments in Nevada prior to any elections held since 2008 - as to see where the support or lack thereof of any of the candidates, so that whatever results come out of the election it's not questioned as there was always an incumbent candidate(s) lead in the race(s) - assumed.
The culprits of this fraud know that the citizenry in many districts/counties of the state of Nevada are entirely apolitical/or single issue voters, hence they just need to make the results of a primary or general election appear on the surface plausible to those that simply aren't that politically inclined to find the results highly questionable.
Here are 4 examples of the fraud, the first two (2) involve "spector/ghost candidates" they were either installed in the race to be used to park votes that would have gone to the candidate they flipped the votes away from, or they're unwitting player in the election fraud - a useful tool that saves them the bother of enlisting spector/ghost candidate(s).
In this particular race that spector/ghost candidate's name is David Lory VanderBeek - a candidate in the Nevada senatorial race of 2012.
Notice: Each and every link I have posted (below) is verified working at the time I posted them, if it's broken the Nevada Secretary of States's office have de-linked them purposely as to hide the truth.
It was a race between Democrat Shelley Berkley and Republican Dean Heller. VanderBeek was the Independent American of Nevada candidate.
In a senate race decided by less than 11,000 votes - this previously unknown candidate (VanderBeek) with next to zero social media presence, no website to explain his political platform got 48,792 votes - an absolutely astonishing finish for a minor party candidate. The, "None of These Candidates/ NOTC" on the ballot in that same race received 45, 277 votes, amounting to a total of 94,069 which basically ended up as spoilage - votes casts to no avail in a senate race - which is entirely unheard of in the history of American politics.
https://www.nvsos.gov/silverstate2012gen/USSenate/
(I believe VanderBeek to be a spector/ghost candidate - both times he was used in 2012 & 2014).
I'll leave the speculating as to who is doing this out (I have no way of knowing the who) but what I will say is it appears their favored candidates are always pro-militarism types - the more so the better if it's between two incumbents and both are pro-militarism in their political missives.
The second example of Dominion E-Voting machines election fraud is a man name Mike Monroe.
Below is the "mysterious case of Republican candidate for Congress, Congressional District 4, Mike Monroe" - this one is a real shake your head moment.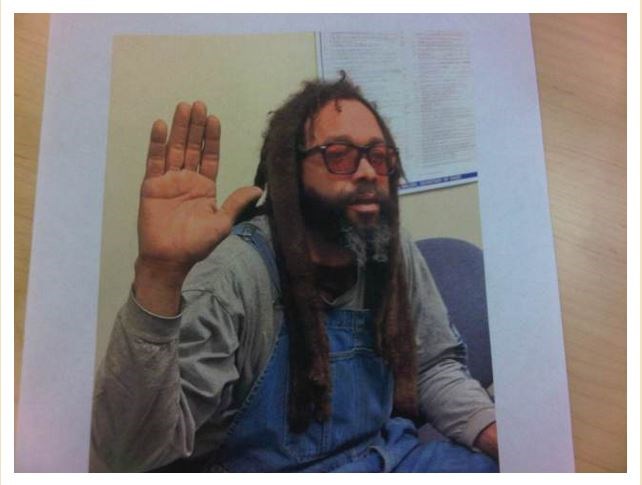 Republican Candidate for Congress in the 4th Congressional District, Mike Monroe.
https://www.nvsos.gov/silverstate2014pri/USCongress/
Nevada's 4th congressional district is a congressional district that was created as a result of the 2010 United States Census. Located in the central portion of the state, it includes most of northern Clark County, southern Lyon County and all of Esmeralda, Lincoln, Mineral, Nye and White Pine counties.
These are counties, 90%+ white and very conservative Republican voters. The results of the race would have you believe that ultra-conservative white people in Lyon County, Esmeralda, Lincoln, Mineral, Nye & White Pine counties - not only voted for this dreadlocks wearing black man with no platform to speak of, no social media presence of any kind - they gave him 5,393 votes. The Anthony Thomas Jr., in my congressional race is the spector/ghost candidate. People that know him [Thomas] personally (and co-workers who work with him as a security guard) called, text and told me he wasn't even slightly political in the 5 years they've known him. One said he was surely put up to it because when he asked him, he laughed and walked away.
The article below regarding Mike Monroe strange success was in a Nevada newspaper back in 2014...........
-----------------------------------------------------------------------------------------------------------------------------------
By THOMAS MITCHELL

In more than four decades of covering elections across four different states, half of those in Nevada, I'm not sure I've ever seen anything quite like the results this past week in the Republican primary for Congressional District 4, which covers the southern half of rural Nevada and a chunk of Clark County, where most of the district's voters reside.
Yes, Crescent Hardy won the right to advance to the general election against incumbent Steven Horsford, capturing nearly 43 percent of the votes cast, besting Niger Innis' 33 percent. But how to explain how Mike Monroe picked up 22 percent of the votes cast?
Monroe is a cipher. He did not campaign. He raised and apparently spent no money. He did not debate. He did not go door to door. He gave no media interviews. Few have even seen a photo of him.
Conservative pundit Chuck Muth dismissed it as just a protest vote, since voters did not have a choice of "None of these candidates" as they do in statewide races. He called the Monroevote "a 'pox on both your houses' vote, not a vote for an unknown candidate."
But if so, why did Monroe get 22 percent of the vote, while Carlos Poliak, who at least submitted his photo and information about himself to the press, garnered only 2 percent? Poliak got 523 votes to Monroe's 5,392.
In fact, Monroe won the race in White Pine and Esmeralda counties. He had only two votes fewer than Innis in Lyon County. He had more votes than Hardy in Mineral County.
Innis concedes he lost the primary to Hardy, but said he plans to ask the secretary of state, the office in charge of election integrity, to audit the returns.
"Was it computer error? Was it a glitch in the system? We don't know," Innis said in a press release. "But I believe until we investigate, until Secretary of State (Ross) Miller investigates, we won't know the reason for Mr. Monroe getting 22 per cent of the vote. And believe me, there is a reason out there somewhere. We just have to work together to find it."
A Las Vegas newspaper account noted, "Although Monroe didn't campaign heavily or debate, he has run for Congress twice before, giving him greater name recognition with some voters."
Name recognition?
In 2010 a Michael A. Monroe ran as a Republican for the Congressional District 1 seat and picked up less than 2 percent of the vote. In 2006 a Michael "Ace" Monroe ran for the same seat and got just more than 10 percent of the vote.
That district is entirely within Clark County. How did his name get so much recognition in all those rural counties?
A White Pine County source said he was told that a number of Democrats switched to Republican registration just before the primary.
But why? With Horsford's huge Democrat base in Clark County, neither Hardy or Innis had much of a chance. Could it have been a demented Operation Chaos affair - like when Rush Limbaugh encouraged Republicans to register as Democrats and vote for Hillary Clinton just to keep her in the running longer so she and Obama could inflict further damage on each other during the primary?
Tracked down by a newspaper reporter, Monroe was going about his handyman's job and repairing a water heater.
Monroe couldn't explain why he got so many votes. "I get around," Monroe told the reporter. "Niger Innis is a carpetbagger. ... I was born here. This is my state."
But Innis said, "We owe it to the people of Nevada, to the voters in CD4 that supported either Cresent or myself, to take a good, hard look at these results. I know how hard we worked on this campaign and I have a pretty good idea of how hard Cresent worked on this race. To have a candidate receive 22 per cent of the vote when he did no campaigning at all - no signs, no mail, no grassroots, no walk teams, no phone banks, no advertising, no social media, basically nothing at all - raises major questions."
Or is this what happens when less than 20 percent of the state's voters bother to go to the polls? Actually, in White Pine County approximately 40 percent of registered Republicans voted and 33 percent of Esmeralda Republicans turned out - yet Monroe won both.
Nevadans have made some odd election picks before, but this is most curious. Be careful who you cast a protest vote for, because you might have to live with him as your congressman for two years.
-------
Thomas Mitchell is a longtime Nevada newspaper columnist. You may share your views with him by emailing
thomasmnv@yahoo.com
. Read additional musings on his blog at
http://4thst8.wordpress.com
.
-----------------------------------------------------------------------------------------------------------------------------------------------------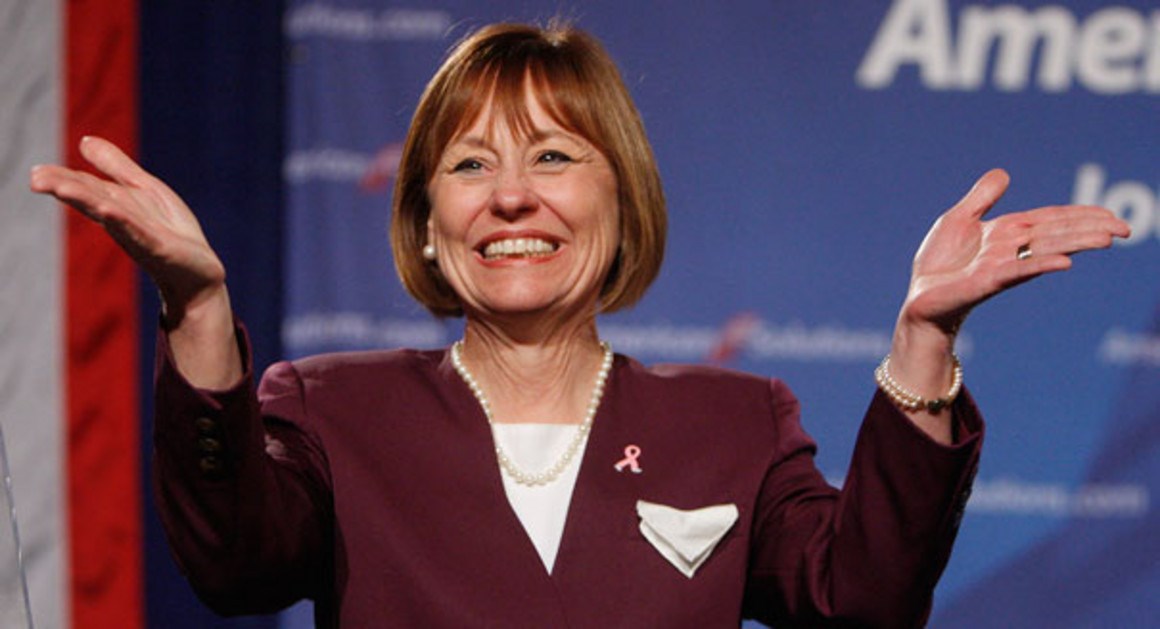 Here, we have the strange case of former Assemblywoman Sharron Angle - In 2010, when she ran for the US Senate, winning the primary with 70,436 votes https://www.nvsos.gov/silverstate2010pri/ - but, Angle lost the general election, but garnered 321,361 votes https://www.nvsos.gov/silverstate2010gen/.
Then, in 2016, one senate term later, Sharron Angle ran again, but, somehow Republican voters who are notorious for their stick-to-it-ness in candidates liked Sharron Angle much less than the first time, she allegedly only recorded 26,146 votes losing the primary. https://www.nvsos.gov/silverstate2016pri/USSenate/
Who'd believe that Republican voters renown for sticking with their ultra-conservative candidates like Sharron Angle throughout their political careers, liked Angle 42,000 votes less just one senate term later in the primary - and ever less for Congress in 2018, with only 10,837 votes. https://www.nvsos.gov/silverstate2018pri/USCongress/#
So, in her political career, with no scandals of any kind to blame - she was a Tea Party favorite, Republican voters basically abandoned ultra-conservative, Donald Trump loving Tea Party favorite, Sharron Angle, 310,524 votes less in fact - for a congress office.
The notion that anything of the kind happened in Sharron Angle's or anyone's political career eclipses the absurd. A candidate don't simply loss support unless they politically stumble big-time - their supporters will vote for them time and time again.
To know politics is to know that ones political support grows over time, it doesn't diminish as these accounts of massive frauds would have you believe. These events don't happen.
Here is an example of the Dominion E-Voting machines caught vote flipping that's been transpiring since 2002, by several citizens of Nevada and reported to the proper authorities - to no avail. https://bradblog.com/?p=8152
--------------------------------------------------------------------------------------------------------------------------------------------------
Then, there was the 2014- https://ballotpedia.org/Nevada_Margin_Tax_for_Public_Schools_Initiative,_Question_3_(2014) - that would have you believe that Nevadan's cared far more for the profits of the wealthy than the education of their own children and voted against taxing those making millions of dollars - "oh, no, please don't properly educate our children, we'd rather see the rich get even richer at our expense and our children get dumber." This education initiative went down in flames, 429,324 votes to 115,891 votes https://www.nvsos.gov/silverstate2014gen/ballot-questions/ Do you believe that any citizenry of working class, service [industry] workers in a state with a "Democratic Party majority" did something this incredibly vapid at the future expense of their own children?
-----------------------------------------------------------------------------------------------------------------------------------------------------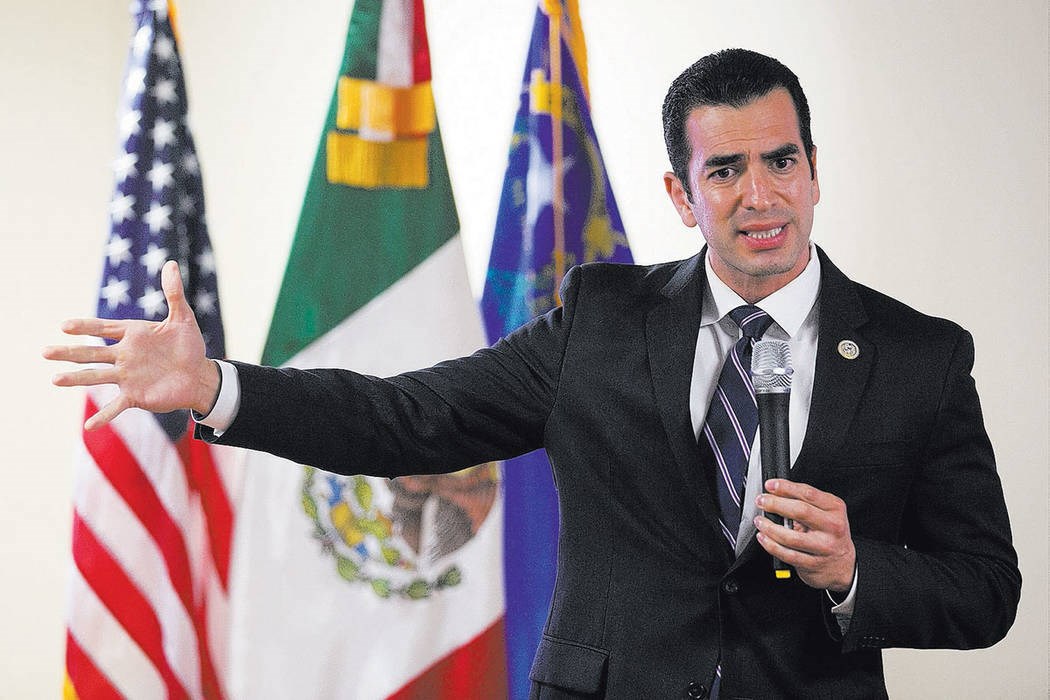 And, now, we have the case of Ruben Kihuen, who in 2016, won the Democratic Party nomination for Congressional District #4 -- with 12,221 votes https://www.nvsos.gov/silverstate2016pri/USCongress/
He went on to win the general election with 129,985 votes https://www.nvsos.gov/silverstate2016gen/USCongress/
Now, we all know that Ruben Kihuen decided not to run for re-election after a sexual misconduct scandal forced him to resign.......but, in April of 2019, in an attempt to redeem his political career, Kihuen ran for City Council seat (Ward 3) and garnered a mere 861 votes on these Dominion E-Voting machines. So, Ruben Kihuen went from 129,985 votes for Congress in 2016 (of a total of approximately 147,000 Democrats in that district in 2016) - to 861 votes? Possible? No that's, impossible. And, only on Dominion E-Voting machines are such political absurdities made to look possible.
I've purposely left out ALL of the absurdities in the races I've run since 2014 - that have yielded results that are an insult to your intelligence.
Primary for Las Vegas City Council Ward 3
The following candidates ran in the primary for Las Vegas City Council Ward 3 on April 2, 2019.
Scroll for more
---
| | | |
| --- | --- | --- |
| | There were no incumbents in this race. The results have been certified.Source | Total votes: 3,065 |
Currently, I'm awaiting answers back from The Nevada HAVA official (Jacob Roberts) inside of the Nevada Secretary of State's office to 3 other questions. The final official results will be posted - soon, hopefully by the 22nd of June. When I get the answers to my questions on regards to the June 9th all mail-in absentee ballots primary I'll post them.
This table is the number of voters in the state of Nevada by congressional districts (4).