Dimitry Yuryevich Bivol vs Santos Saúl Álvarez Barragán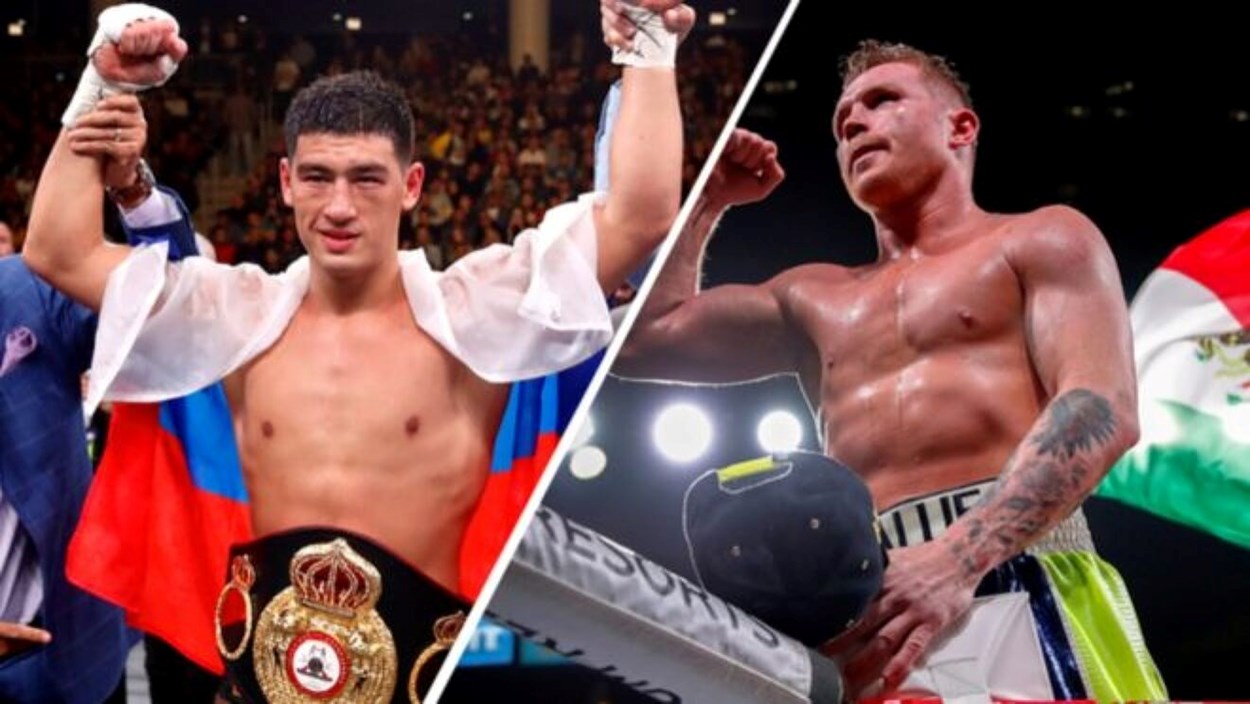 If ever a boxing match needed to be supervised by a national boxing commission (US Boxing Commission) it's this bout.
The level of Russophobia happening throughout the western world is staggering. Dimtry Bivol didn't start a war, has zero say-so in any war - hasn't bombed nor killed anyone, and has no relation to Vladimir Putin or any other Russian official involved in the decision making regarding the current conflict in Ukraine.
In it you have a challenger already at a deficit before the fight even started in being the so-called "Russian" - Dimitry Bivol who in actuality was born in Tokmok, Kyrgyzstan in 1990 (1 year before the USSR was dissolved), a republic of the USSR/Soviet Union at the time of his birth - as was Vitali Klitschko born in Belovodskoe, Kyrgyzstan , too, 1971 - which by that metric makes Klitschko far more "Russian" than Bivol - they were born a mere 70 miles apart.
Along with the facts of controversial decisions in Las Vegas that have left those of us watching -staggering backwards ("which fight were the judges watching, couldn't have been the one I just saw?") at the flagrant very bad call(s).
The reality is when a fighter becomes popular (as Canelo Alvarez has become) with a particular audience and brings in tourists to the tune of hundreds of millions of dollars, the playing field is severely tilted in their direction before the bout even started - we've seen Alvarez come out on top in decisions that some of us thought went otherwise not in his favor.
The reality is boxing is a corrupt, unregulated event every bit as corrupt as it was back in my dad's day of boxing (the 1930's).
Back in Philadelphia, there was this low life mafia criminal promoter/manager name Frank "Blinky" Palermo who probably fixed ever fight he ever had anything to do with. He owned fighter like you own your shoes - 6-7 world champions and saw the value of having them take dives and when they didn't work (a fighter wouldn't go along with it) he'd simply bribe judges to throw the results in the direction he wanted - at considerable profit$ for all involved.
The amount of money is boxing to day is staggering - fighters like Mayweather (in his day) and Alvarez having purses of $32,000,000 per fight - purses for one fight that previous heavyweight champions never saw in their entire careers - they never came close to $32,000,000 - Joe Louis was heavyweight champion of the world for 12 years and died virtually penniless (a doorman).
For me it takes on something very personal, as my ultimate dream as a kid growing up in Philadelphia was to be a boxer - my postpartum psychotic mother would go to the boxing gyms in town and tell trainers (Quinzel McCall & George Benton) that they didn't have her permission to train me.
So, it's deeply personal that any man who risks it all to step into the boxing ring to potentially be seriously injured by multiple blows to the head do so on equal footing - regardless of his popularity/fame. In reality, professional boxing isn't a 'sport' at all - it's warfare.
I don't need to go on and on regarding corruption in boxing, we all know how dark it is behind the scenes - what's needed is a federally established commission with final oversight of all the other state boxing commissions in the US.
A former Supreme Court Justice (Louis Brandeis) quoting from James Bryce's 1880 book said that, "Sunlight was the best of disinfectants" as a remedy for social, political, industrial diseases. Well, no truer words were ever spoken in regards to boxing.
If elected, I will finished what was started by Senator John McCain and forward legislation that will finally establish a US Boxing Commission - and I won't let the matter rest until it is established.
And, regarding this particular fight, if judged fairly, I've got Dimitry Bivol 'beating the breaks off ' of a one dimensional Canelo Alvarez - a 12 rd. unanimous decision - Bivol has never lost a fight, not even on the scorecards - he's won hands-down all of his fights. Canelo Alvarez's boxing style doesn't impress me in the slightest.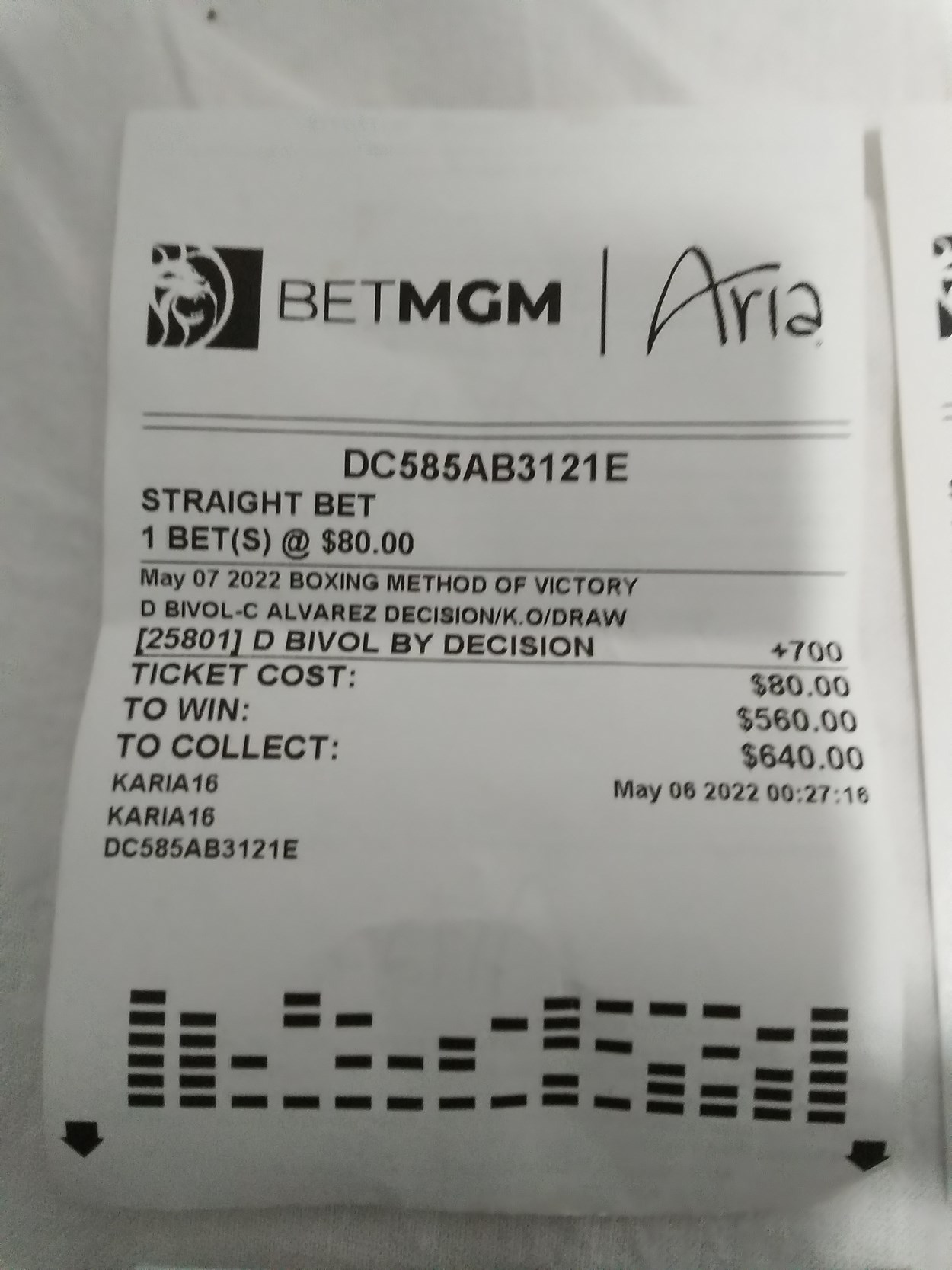 And I put my money 'where my mouth is.'
And, lastly, I'd like to see one of the sanctioning bodies bring back 15 round boxing matches in title bouts. So often many of today's fighters have the audacity to compare themselves to great fighters of yesteryear - well, unless they've gone 15 rounds - or put in the training to go 15 rounds, the notion of comparing themselves to the greats of old - from Jack Johnson to the last 15 round championship fight between Iron Mike Tyson & Tyrell Biggs in 1987 - that's absurd.
Update - May 8 2022: this is the official scorecard for the fight. A robbery in the making if they all saw Alvarez winning the rounds posted here - what fight were they watching, not the same one millions of others around the world saw? These three need to be called before a senate committee to explain this (or cool their heels in a jail cell - I smell a rat).