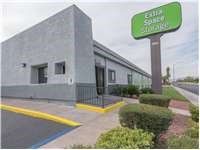 Extra Space Storage is a company you don't want to do business with.
Has a thief working there. His name is Peter B (my receipt has no last name just 'B' for his last name).
The management staff at that particular facility on Oakey Blvd is Tara Owens, Peter B & Matt (not last name).